WELCOME TO THE JUKEBOX | TOP 5 SOUNDTRACK | DJ MIKA
Hello and welcome to the music blog about the music of Trinidad and Tobago. My name is  Mika and I am a multimedia designer, creative mind, and intendant of this blog named the JUKEBOX TT, and the virtual music archive TT MUSIC LIBRARY. I am also a professional DJ, which made me decide to fuse my skills and compile this collection of documentaries, interviews, and live concerts. On this page, and compared to the music archive, I am sharing my honest opinion with you, by reviewing albums and compilations, events, and concerts.
Give me the chance to introduce myself here for a little bit and proudly write the first blog article of my life. I fell in love with the music from Trinidad and Tobago when I bought a mixtape at the Summerjam, a reggae music festival in Germany, getting warned by the vendor, that this is not what I am going to like. It became the soundtrack of my car for the upcoming years and it inspired me to start to deejay, as I have soca since the beginning of my music repertoire. I loved the power of music and the unity, that I could hear through the lyrics, invitations to release from stress and pain through the experience of Carnival.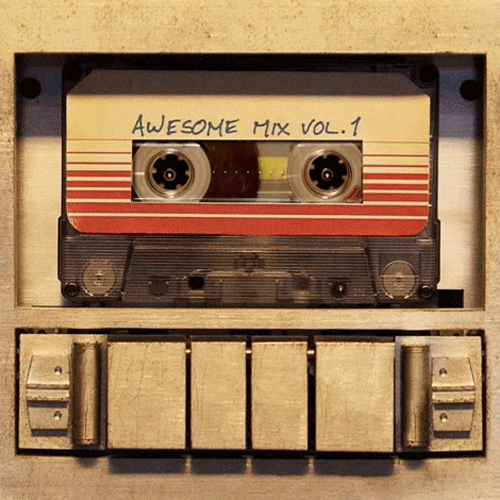 Ten years later I got the chance to see Trinidad and Tobago on my own, after years of imagination, and of course, I fell in love with it even more. Another two years later I packed my bags and decided to start a new life in the heart of soca, steelpan, and calypso. I can literally say, soca changed my life. 
Before I reached Trinidad and Tobago, I got the chance to travel to a lot of European countries promoting soca music and performing. I have been among others to the UK, to London's vibrant "Notting Hill Carnival", to Switzerland, France, Sweden, Spain, Macedonia, the Netherlands, and my origin country Poland. My family migrated to Germany when I was just 3 years old, so my life took mostly place in different parts of Germany, where I studied and performed at festivals, in clubs and bars, and even at weddings. I got the chance to experience reggae dancehall culture in Europe and saw the soca music industry grow and flourish. 
The first years in Trinidad and Tobago have been challenging. But a lingo, different food, and cultural conventions didn't stop me from experiencing daily life, places, and people of any class and color. I performed in bars and clubs, boat rides, and fetes, and learned with every performance better how to handle the Trinidadian crowds. For many, it was surprising to see a (white) female perform, spinning true treasures of local music, exclusive tracks, and remixes combined with seasonal hits.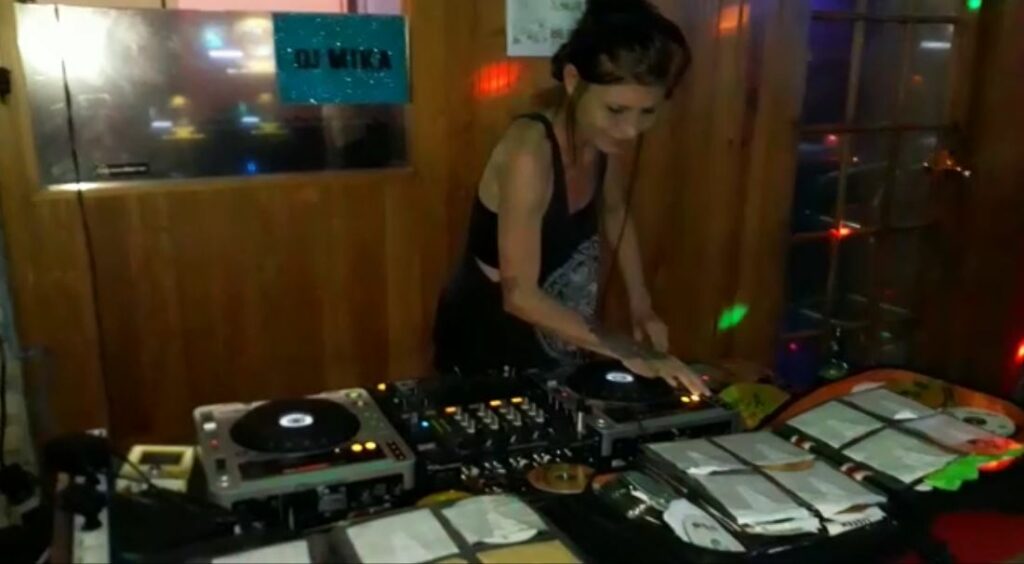 To me, deejaying is an art form, that (since I started at the age of 22) I try to perfect till the present. Since I am DJ, to me quality is most important, in releases as well as in the sound quality of music recordings. You can call me old school if you like, but for a long time, I performed exclusively with CD decks, as you can see in many pictures. I was never too impressed by the digital way of DJing and preferred to pitch manually and burn CDs and carry them all across the world. For a few years, I felt forced to switch due to technical standards worldwide.

I have never been impressed by the music quality delivered over Mp3-files, compared to an original audio cd or vinyl record, there are worlds in between. I was still always in use of samplers and effect machines to create my own unique sound, which you can hear on top of this article. As same as recently happened with the streaming of music (where you pay a monthly fee to get access to streaming platforms and their neverending databases), also DJs have to pay monthly fees for being able to use their DJ pro software.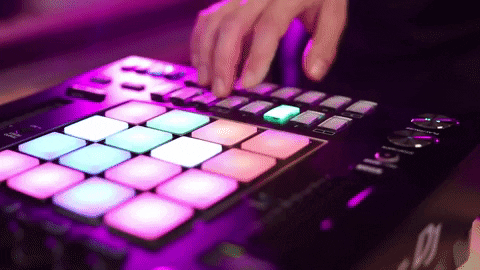 I realized fast, that the DJ in general has a different role, than where I was coming from. Here the DJ is more to see a service provider first, and "artist" or "music professional" second, not so in Europe or other countries. The DJ name is less important, more important is the entertainment through a tight and fast mix, combined with sometimes provocative hosting. I only met a few true music collectors, only a hand full was also DJ. Many disc jockeys get their music as files from other DJs (sometimes songs are labeled with the wrong name or wrong spelling of it), and many download their music from YouTube, but none of them is buying the music they perform. Promotion emails with new music releases are very common for DJs with Caribbean affiliation.
In seldom cases, local DJs were able to locate songs from elder generations. The Mp3-format seems to limit their selection (and also their creativity). As much as I enjoy every DJ performance, because I am aware of all the work for preparation, as much I am missing originality.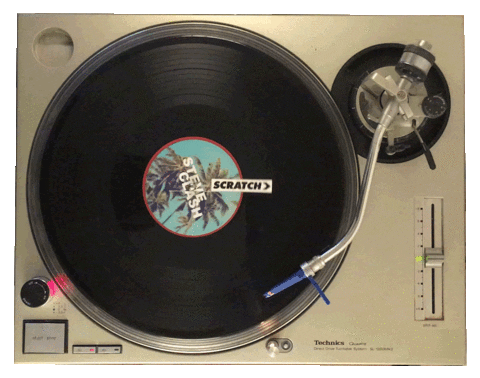 As seasonality in music is quite common, through the carnival, in February or March each year, it also influences music selections and radio playlists. Throughout the whole year, and not as many pretend, soca is a part of Trinidad and Tobago's music landscape, from shops to maxi taxis to advertising and soundtracks on local television. The commercial aspect is huge, as events are often sponsored by telecommunication companies or breweries. 
People are able to express themselves through dancing and singing and are not shy to show their love for a song. It makes a lot of fun to play music for people that have a hundred percent understanding of lyrics and vibes. In Germany that was something, that I often missed. 
Children are getting introduced at an early age to Carnival activities and have no escape from the vibrant sounds that are blasted in private homes, in the streets, in shops, or in taxis.
We can literally speak from a culturally diverse music society. Music is also important for any type of spiritual group or religion, that uses it during ceremonies. Many people love gospel music and ballads, others prefer reggae, and others grew up with chutney music.
Competition is another aspect I wanted to speak about. If you got the chance to have a look on the timeline of this page, you will see, that music and Carnival competitions have always been important components. Each year, there was only one "number one", even though music appeals to so many in different ways. Together with the seasonality, it can restrict DJ selections in many ways. The commercial politics of radio stations can also influence music playlists and DJ sets while broadcasting. 
To me music is timeless, at the same time it is a part of history, accompanying human beings throughout their lives.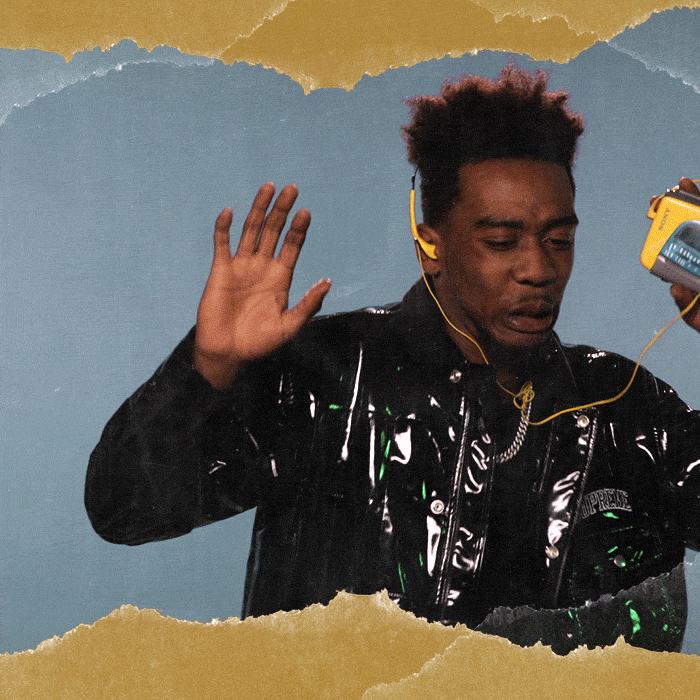 The priceless reaction of somebody who didn't hear a song for a very long time, and then surprisingly gets in touch with it, is something that I truly admire. Music is more than just background music, it becomes a part of your own personal memory. It can influence your mood, your reaction to others, it can inspire with sounds, rhythms and instruments, as well as it can literally make you move, as a simple body reaction. 
Research has proven that blood flows more easily when music is played. It can also reduce heart rate, lower blood pressure level and decrease stress hormones (endorphins). Music can boost the brain's production of the hormone dopamine, too. Neurologically it helps us to change our mindset and mood. While listening to your favorite songs while performing activities, music can be a great motivator. Because of its rhythmic and repetitive aspects, music can be used to match and alter moods. 
Music can help you to sleep better, elevate your mood while driving, and becomes literally a soundtrack to your life. Music connects people worldwide and, makes them exchange and influence each other. We use music to relax, express ourselves, come to terms with our emotions, and improve our well-being. It has evolved into a tool for healing and self-expression, but often also dictating how we as individuals, take steps to impact society.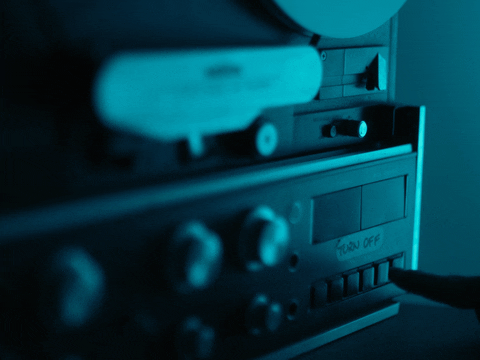 My personal soundtrack is filled with calypso, soca, reggae, jazz, and African treasures, and positive and powerful. What is your soundtrack about? I would love to see you comment on this article, not only because it is the first time, that I am writing a blog but because I am seeking your engagement in listening, reading, and watching, in inspiring and influencing with great pieces of music history. I hope you are seeing the effort that I put out to give you this music experience. Your support is required for me to have as much time as possible to focus on it.
Before I end, I like to share 5 songs from my personal soundtrack with you in chronological order. Allow some good vibes to float through your body. Comment down below what's yours. I would highly appreciate it. 
Merchant - be careful (1985)


Released in 1985 on the Album "Rock It" and arranged by Leston Paul. It is my birth year and the song is a daily reminder, especially in Trinidad. 
Shyam Moses - heal the world (2000)
This cover of Michael Jacksons' "Heal the World" is currently one of my feel-good songs. Hope you will enjoy this version, too. 
Machel Montano - be yourself (2004)
This sweet and groovy anthem of Machel Montano was on the mentioned tape, which made me touch base with soca for the first time. In it, the hit master is singing together with his children carrying an important message about care for each other.
This is the first song that I ever deejayed in my life. That was in February 2002 and I was very nervous but on this night we was able to handle the crowd very well (the first event I played music at was seriously in front of over 700 people, that really wanted to see if me, and my those days boyfriend, will be able to rock the show. This version is from JussBuss Acoustics, a very recommendable acoustic concert series of musicians from the Caribbean. 
Burna Boy - wonderful (2020)
Anthem time! My second non-Tridadian song. I love it from the first to the last second, and it always gives me a great feeling. Shout out to Nigeria for this soul banger.
What are your personal top 5? Don't forget to comment down below! 
TT MUSIC LIBRARY - VIRTUAL MUSIC ARCHIVE | JUKEBOX TT
Follow me on social media & join an event to come and see me in action.
SHARE WITH FRIENDS & FAMILY
LEAVE A COMMENT BELOW